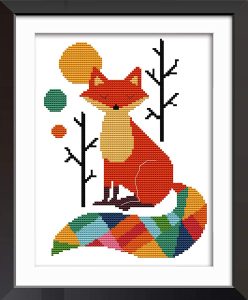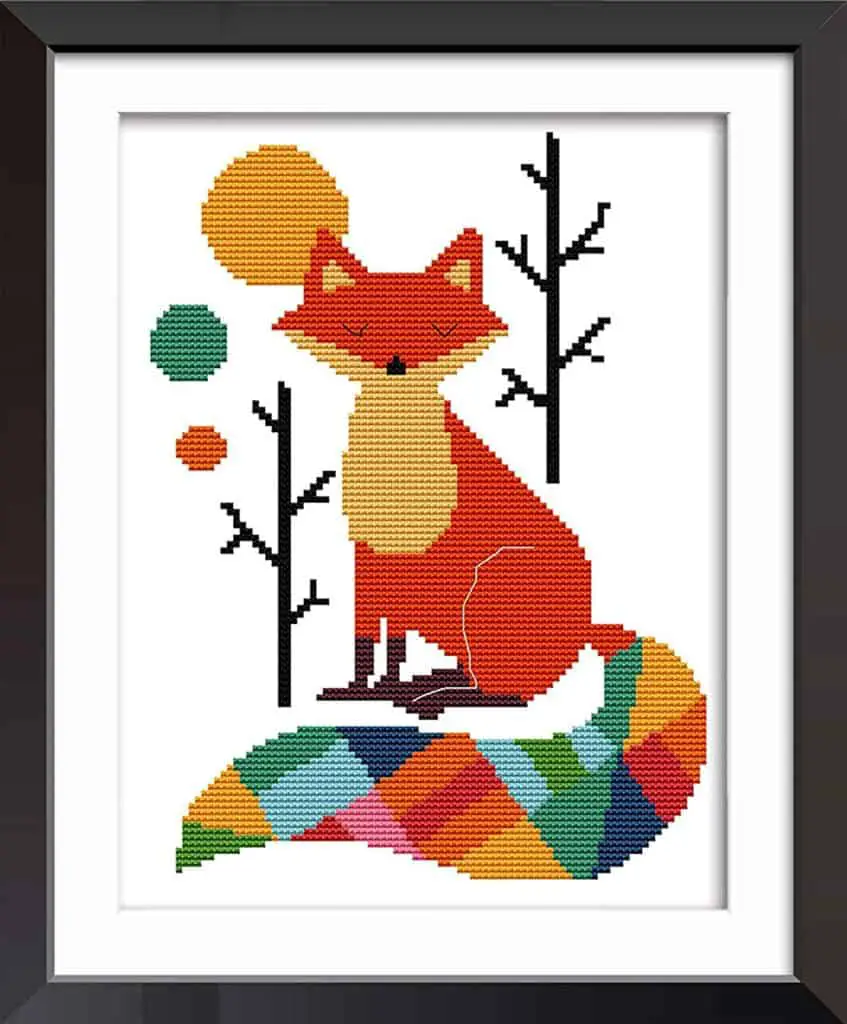 Stamped cross stitch for beginners can provide you with a number of beautiful designs. Basically, a design is stamped on a fabric with Xs and lines to be stitched over. Then, you stitch the fabric over the stamped design and wash it to remove it. There are several basic stitches you can learn to use when working on stamped cross stitch for beginners. Listed below are some of the most important basics.
14ct fabric count
A beginner's kit in a 14ct fabric count will contain an Aida fabric that has a pattern on it. Often, the kit will contain presorted threads that match the symbols and blocks on the fabric. Back stitches will be stitched with two strands of thread. The needle size used will most likely be a size 24. The design is usually printed with a water soluble printing dye. This makes it easier to get neat stitches.
If you're a beginner, you'll probably want to stick to two strands of thread. Although it can be tricky to count the fabric, if you don't have a tape measure, you can simply place pins one inch apart to mark the squares. This will give you an idea of how many squares you need for the pattern. For fine detail, a 14ct fabric count stamp stitch kit will be a good option.
Counted cross stitching is a more advanced technique. Unlike stamped cross stitch, counted patterns can include more intricate designs, blended threads, and other types of stitches. The size of the pattern also plays a role in the complexity. Both techniques are suitable for beginners, but different people have their own opinions on which method is easier. Stamped cross stitch patterns for beginners are much simpler than those for experienced stitchers. Stamped cross stitch patterns generally use basic colors and don't use fractional stitches.
Beginners may also want to try out different fabric counts. If you're a beginner, a 14ct fabric count will give you more space between the stitches. Once you're more advanced, you can try evenweaves like linen, which have even fibers. After you've mastered 14ct fabric count, you can work your way up to linen. In short, the higher the fabric count, the smaller your project will be.
Choosing the right fabric count for your project is important, as it determines the size of the finished piece. For example, a pattern with 42 squares will be three inches square when finished on 14ct fabric. On an 18ct fabric, the same pattern will be three inches square. If you're using a 16ct fabric, you'll want to leave an extra three to four inches for framing.
Design charts
There are two main ways to choose a design chart for your stamped cross stitch project. First, look for patterns with large amounts of color, as this will give your finished piece a more realistic look. Second, choose patterns that are easy to complete. If you are new to cross stitch, you should start small and start at the center of the chart. Large patterns will require more time to complete, but they will be more impressive.
Often, the design chart will feature small arrows that indicate the center of the design. Choosing an area near the center will make the project easier to complete and will ensure that the design stays center in the fabric. In addition, large blocks of color are easier to begin on than intricately changing patterns. Once you've chosen your design chart, you can begin stitching. You can follow the steps on the chart, but it's best to read the instructions carefully before beginning.
Next, look for a fabric that will make a perfect canvas for your new design. Choose gingham fabric that is stitched with 1/4-inch checks. This type of fabric can emulate graph paper and will make the individual cross stitches much bigger than the fabric used for the finished project. Then, select a cross-stitch needle in the color of the chart. While most brands of embroidery floss have color naming criteria for each brand, pearl cotton thread is more suitable for intricate designs.
Creating a design chart using a cross stitch program is another option. Excel has a number of features and can be used to create a simple pattern. Another option is to draw the design on graph paper and transfer it to evenweave fabric by counting the squares on the chart. Using this method, you can also make your own design by hand. It is also worth mentioning that it is easier to transfer a design if it is made by hand.
A stamped cross stitch project will come with a design chart and blank fabric. This kit will have the instructions and a design chart that explains where to place each stitch. This is also called counted cross stitch. The other method of cross stitching is known as stamped cross stitch. Stamped cross stitch, on the other hand, uses a pattern chart stamped directly on fabric. Then you stitch over the design and match the colors of embroidery floss to the pattern.
Fabric size
The first thing you need to know when it comes to stamping cross stitch is what fabric size you will need to use. Stamped cross stitch is a popular type of embroidery that uses a printed pattern as a stencil. This means that you will need to cut a piece of fabric that is larger than the pattern itself. Then, you will place it on your hoop or frame, and follow the instructions on how to do so.
You can also use over-one-count fabrics such as evenweave or linen. Generally, you'll find that stitching over 2 on a 32-count fabric is the same size as stitching over one on a 16-count fabric. The exception to this rule is 25-count evenweave, which is the perfect size for 2 over one stitching. For beginners, the best fabric to use is 14-count aida, as its squares are easier to count and two strands of thread can give good coverage.
When choosing a fabric for stamping cross stitch for beginners, the first thing you need to decide is how big you want your finished project to be. The size of a pattern is usually indicated by its fabric count. For instance, a pattern on 32-count fabric would have 45 squares, which would be 3.2 inches. A similar pattern on 16-count fabric would have the same size, but you should leave three or four inches to frame your finished product.
Luca-S also has a range of beginner's kits. You can choose from B075, B086, or B087. These kits contain everything you need to complete your project. If you like the sea, this is the perfect cross stitch project for you. Luca-S cross stitch kits come with a colour printed pattern, 16-count Aida fabric, embroidery silks, hoop, and an embroidery needle.
Besides finding the fabric size, you need to calculate the thread count. Then, use a cross stitch calculator to estimate the border area, and the finished size. Then, use this measurement when buying your cross stitch fabric. You can also make use of a cross stitch calculator to calculate the thread count and the area that you'll need for your project. It's easier than you think! Just keep in mind that if you plan on using the pattern for beginners, you can make adjustments to the fabric size.
Techniques
Stamped cross stitch is a popular type of embroidery, and comes in a variety of beautiful patterns. It involves stamping lines or Xs onto a fabric and then stitching over the design. Using a key, you can learn the basic stitches, and the colors of the floss. This article will go over some of the most important techniques for beginners. After reading this guide, you'll be ready to tackle your first stamped cross stitch project!
Stamped cross stitch for beginners is a simple method that requires little practice. Unlike regular cross stitch, the stamped design is preprinted onto the fabric. This makes it the easiest type of cross stitch for beginners. The patterns are easy to follow and do not require counting. The instructions will include a step-by-step guide to getting started. For the most part, these charts are free and easy to use.
To begin, you need a fabric that is suitable for cross stitch. The most common fabric used for cross stitching is Aida. This is a very basic fabric, consisting of squares and groups of thread. The squares are made of open-weave cotton that makes the holes at intersections easy to see. A good beginner size is 14 count. If you can't afford to buy a special fabric for stamping, try purchasing a fabric with a high thread count.
Stamped cross stitch is easier to work with than complex patterns. You can find stamped cross stitch patterns on the Joann website, or buy a kit. Be sure to have all your thread before you start stitching, and purchase an embroidery hoop if needed. This way, you'll be able to keep track of all your threads. You'll also be able to find a kit to work on when you're finished with the first stamp.
Another technique for stamped cross stitch for beginners is forming an X shape with your stitches. When you are starting, place the needle in the bottom left corner of the square. Repeat for the other corner. Be sure to anchor the threads at the back so they do not tangle. The long tail of thread should be woven under the stitches surrounding the stamped design. This technique is not difficult if you follow the directions.